Save your time and money with a trusted ERPNext implementation partner.
Most trusted partner for ERPNext implementation, customization and support services. Certified by erpnext and with a proven track record of delivering successful projects for enterprise since 2014.
Learn more
The most successful ERPNext implementation partner.
Korecent is CMMI company and ERPNext certified partner. We help growing businesses get ERPNext implementation, training, and support to help them focus on what they are good at and manage their resources well so that they get more profits out of their business .
Increase your profitability with our services.
When you have a large number of employees or processes in your company, it's difficult for the management team to oversee everything that goes on day-to-day - this can lead to unnecessary costs or even dangerous risks not being noticed.
Learn more
Keep up with changing industry regulations without sacrificing time or money.
You will be able to do this with our service as we offer both installation/integration services as well as ongoing maintenance agreements depending on your needs."
Learn more
Ensure successful transition of ERP system to your company culture
The core team at Korecent has deep expertise in designing a solution which fits well with the culture of the customer organization as well as understanding their business processes & workflow
Learn more
Industry Expertise
Our consultants have expertise across various industries including healthcare, manufacturing, food production, distribution and logistics, wholesale/retail etc., which ensures we can provide the best possible solutions to meet your unique requirements
Learn more
Successful business leaders trust Korecent
ERPNext is a modern enterprise resource planning (ERP) system that's both powerful and easy to use. It's the most reliable way to manage your company with confidence, no matter how fast you grow. Let us help you get a head start with ERPNext and see the difference we can make for your organization.
Contact Us
Business Process Optimization.
Business process optimization and ERPNext implementation by Korecent, CMMI certified company.
Manage Resources Well
Let our experts optimize your business processes with the best in class ERPNext software for enterprises to get more profits out of your business
Learn more
Get More Profits Out Of Your Business.
From training to implementation, we help you implement a system that will streamline your workflow and increase your profitability without taking away any of the control
Learn more
Scalable and Cost-effective
From startups to enterprises, companies with fewer than 500 employees can start using our scalable platform for as little as $49 per user/month
Learn more
Comprehensive and Configurable
ERPNext is a comprehensive software solution that includes all the features you need to run your business from financials, CRM and inventory management to manufacturing resource planning (MRP) & enterprise resource planning (ERP)
Learn more
Helping You Maximize Profits
Your time is valuable, and our ERPNext services are designed to help you streamline your business processes and increase your profitability.
Learn More
How to get Started
Korecent is a certified organisation with in-depth knowledge of ERPNext's functionalities, deployment strategies, and industry best practices. Collaborating with an korecent can help you onboard with ERP implementation journey at the right footing which saves your money and time
Complete an online form to get started
Fill out our contact form and we'll be in touch shortly through email with questions to understand your business goals and challenges
We provide custom quote and timeline estimates based on your needs
Our team will take time to understand your business requirements before providing you with a proposal tailored just for you
Get access to world-class ERPNext service and 24/7 support after purchase
Once you've signed the contract, Our Experts will work with you through every step until it becomes second nature- including planning, process mapping, customisation, migration with business continuity support that also covers ongoing updates, patches, new features and more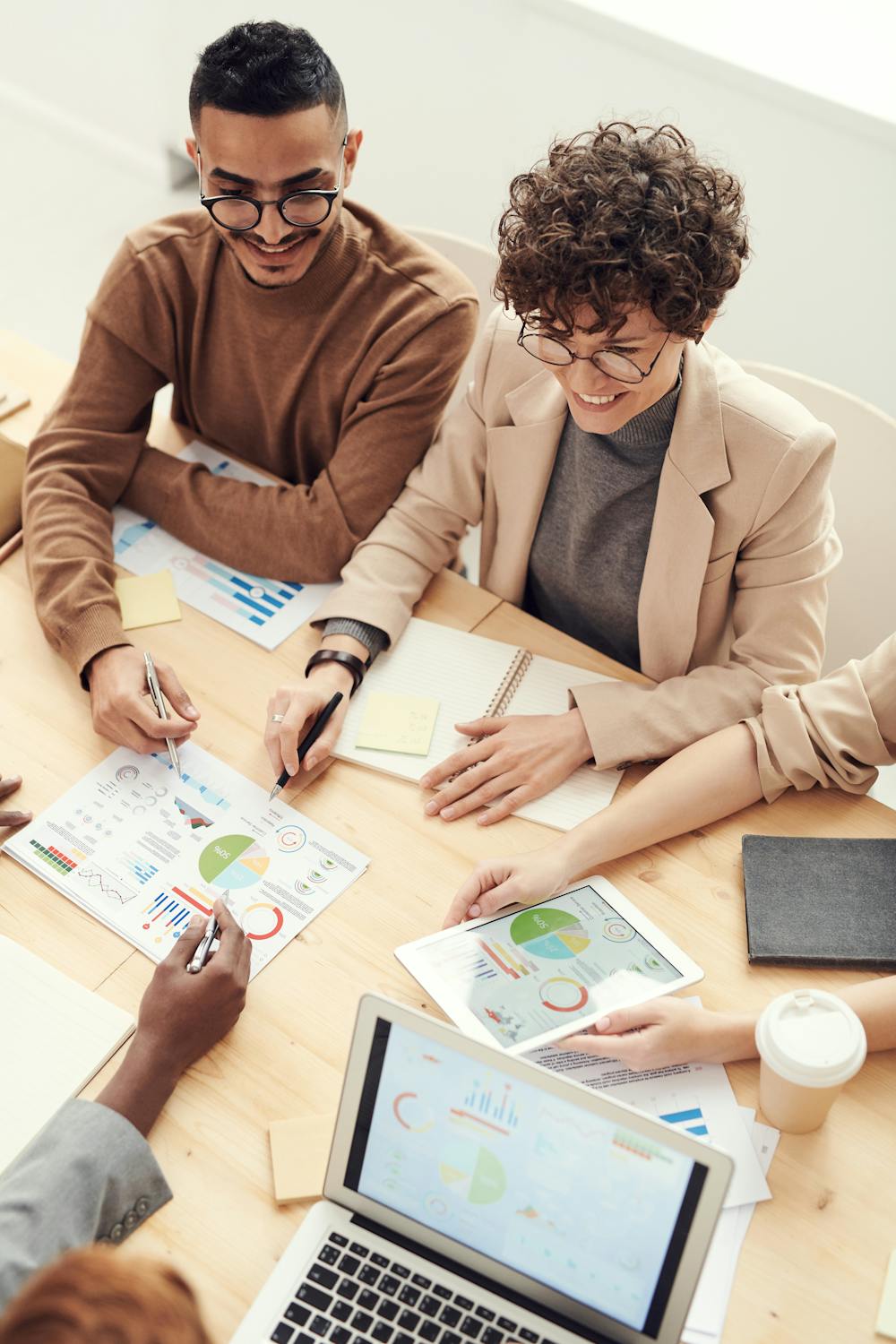 Your Expert ERPNext Partner
You're doing an amazing job growing your business. However, managing all the tasks necessary to sustain your growth consumes significant time and resources. If you're feeling overwhelmed, we're here to help.
Get in touch with us for a consultation.
Get the right ERPNext solution
7+
years experience
in the industry
20+
Projects successfully completed
5+
Dedicated team of professionals
You have a business problem you need to solve.
ERPnext is not always easy to implement and customize, so it's important that you work with the right team for your needs. We help businesses of all sizes achieve their goals by implementing and customizing ERPnext solutions from erpnext.
You contact us or we reach out to discuss your requirements
Whether you are an existing customer looking for support services or if this is your first time contacting us, our consultants will get in touch with you within 24 hours. Once we understand what your needs are, we'll provide a quote based on the scope of work required.
We make sure everything runs smoothly
Our dedicated team will take care of everything - implementation, customization, and support services at competitive prices.
Expert ERPNext Partner
Korecent is CMMI certified company and ERPnext certified partner. We help growing businesses get ERPNext implementation, training, and support to help them focus on what they are good at and manage their resources well so that they get more profits out of their business
Get in touch with us for a consultation.