Custom machine learning solutions to scale up your business
Ignite a Transformational Revolution in Your Industry and Maintain a Leading Edge through the Unparalleled Force of Artificial Intelligence (AI) and Data Science Technologies
Learn more
Streamline the end-to-end ML lifecycle with KoreCent
Our team of AI app developers is dedicated to crafting inventive solutions that assist your business in problem-solving, automating tasks, and enhancing customer service.
Optimized ML Lifecycle Management
KoreCent is dedicated to optimizing the management of the complete machine learning (ML) lifecycle. We focus on efficiently handling everything from data collection to model deployment and maintenance, ensuring that ML solutions run smoothly from start to finish
Learn more
Expert AI App Development Team
At KoreCent, a proficient team of AI app developers is on board. These professionals are highly skilled and focused on crafting effective AI-powered applications tailored to your specific business needs. We ensures that your AI applications are not just functional but also high-quality
Learn more
Innovative Problem-Solving Solutions
KoreCent doesn't just offer standard solutions. We creating inventive and tailored answers to address your business challenges. This means that you can expect solutions that not only automate processes but also offer creative problem-solving approaches that set you apart in your industry
Learn more
Efficiency through Task Automation and Enhanced Customer Service
KoreCent's offerings go beyond mere automation. We are designed to significantly improve your operational efficiency by automating repetitive tasks. Your business can achieve higher productivity and better customer satisfaction levels
Learn more
Successful business leaders trust Korecent
Korecent is the trusted name among successful business leaders in the world of machine learning. Our platform is powerful yet user-friendly, providing a reliable way to leverage data-driven insights for your organization's growth. Let us help you unlock the potential of machine learning for your business
Contact Us
Business Enhancement through Machine Learning
Unlock the potential of your business operations with Korecent, a CMMI-certified company specializing in business process optimization and cutting-edge machine learning implementations
Efficient Resource Utilization
Allow our experts to optimize your business processes by integrating top-tier machine learning solutions, ensuring increased profitability for your enterprise
Learn more
Maximize Your Profitability
From initial training to seamless implementation, we assist you in adopting a system that streamlines your workflows and enhances your profitability without compromising control
Learn more
Scalable and Cost-Efficient
Our scalable machine learning platform caters to businesses of all sizes, including startups and enterprises with fewer than 500 employees, all at a cost-effective rate starting at just $49 per user per month
Learn more
Versatile and Customizable
Machine Learning Integration provides a comprehensive software solution with a wide array of features to optimize your business operations effectively, covering aspects such as financial analytics, CRM, inventory management, and advanced machine learning applications
Learn more
Empowering Your Profitability
We understand the value of your time, and our machine learning services are designed to help you streamline your business operations and boost your financial success.
Learn More
Elevating Data Solutions
Developing a machine learning solution goes beyond just creating the model. It encompasses a complex interplay of data structures, model training, model integration, and architecture. We specialize in delivering end-to-end machine learning solutions tailored to bring product features to life
Unleashing the Power of Language
Fill out our contact form and we'll be in touch shortly through email with questions to understand your business goals and challenges
Visualizing Innovation
Our team will take time to understand your business requirements before providing you with a proposal tailored just for you
Precision in Problem-Solving
Once you've signed the contract, Our Experts will work with you through every step until it becomes second nature- including planning, process mapping, customisation, migration with business continuity support that also covers ongoing updates, patches, new features and more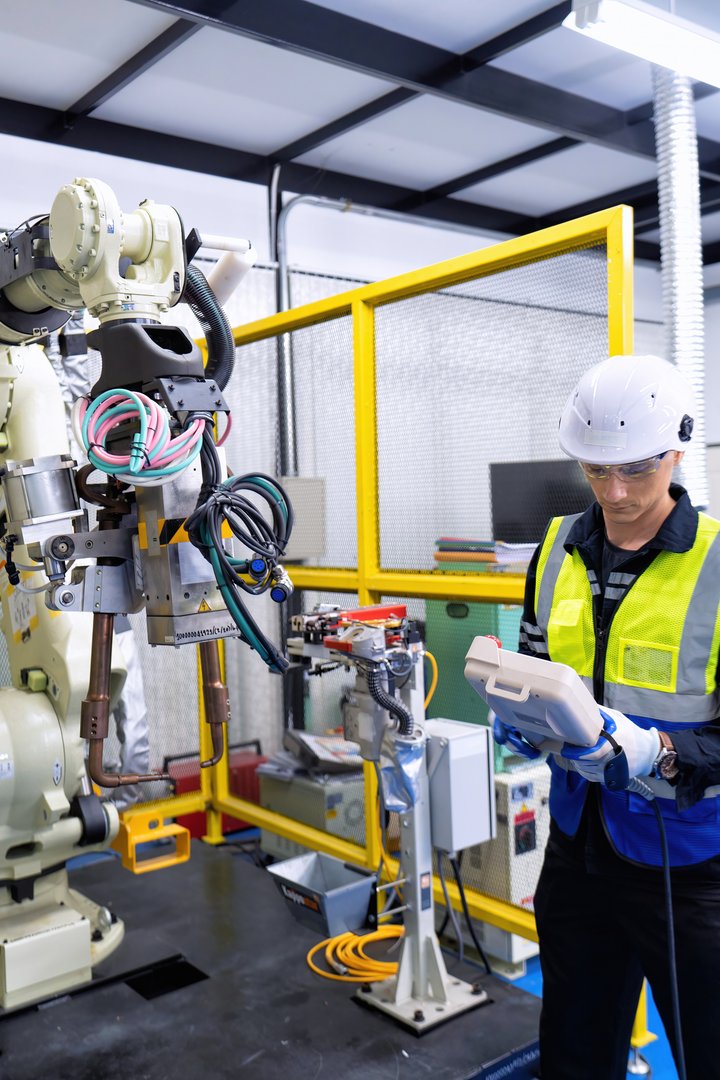 What sets machine learning apart from artificial intelligence?
AI involves systems that mimic human intelligence to solve intricate tasks, while machine learning, a subset of AI, focuses on AI systems that enhance their performance through self-learning via algorithms and data to make accurate predictions.
Get in touch with us for a consultation.
Get the right Machine Learning solution
7+
years experience
in the industry
20+
Projects successfully completed
50+
Dedicated team of professionals
How Korecent Operates in Machine Learning?
You have a business problem you need to solve.
You reach out to us or we proactively contact you to discuss your specific requirements related to machine learning solutions
You contact us or we reach out to discuss your requirements
Whether you're an existing client or a new contact, our consultants guarantee a response within 24 hours. After grasping your needs, we provide a tailored project quote for your machine learning project.
We make sure everything runs smoothly
Our dedicated team takes charge of the entire project, encompassing implementation, customization, and ongoing support services. Our focus is on ensuring a streamlined and efficient process, all while maintaining competitive pricing