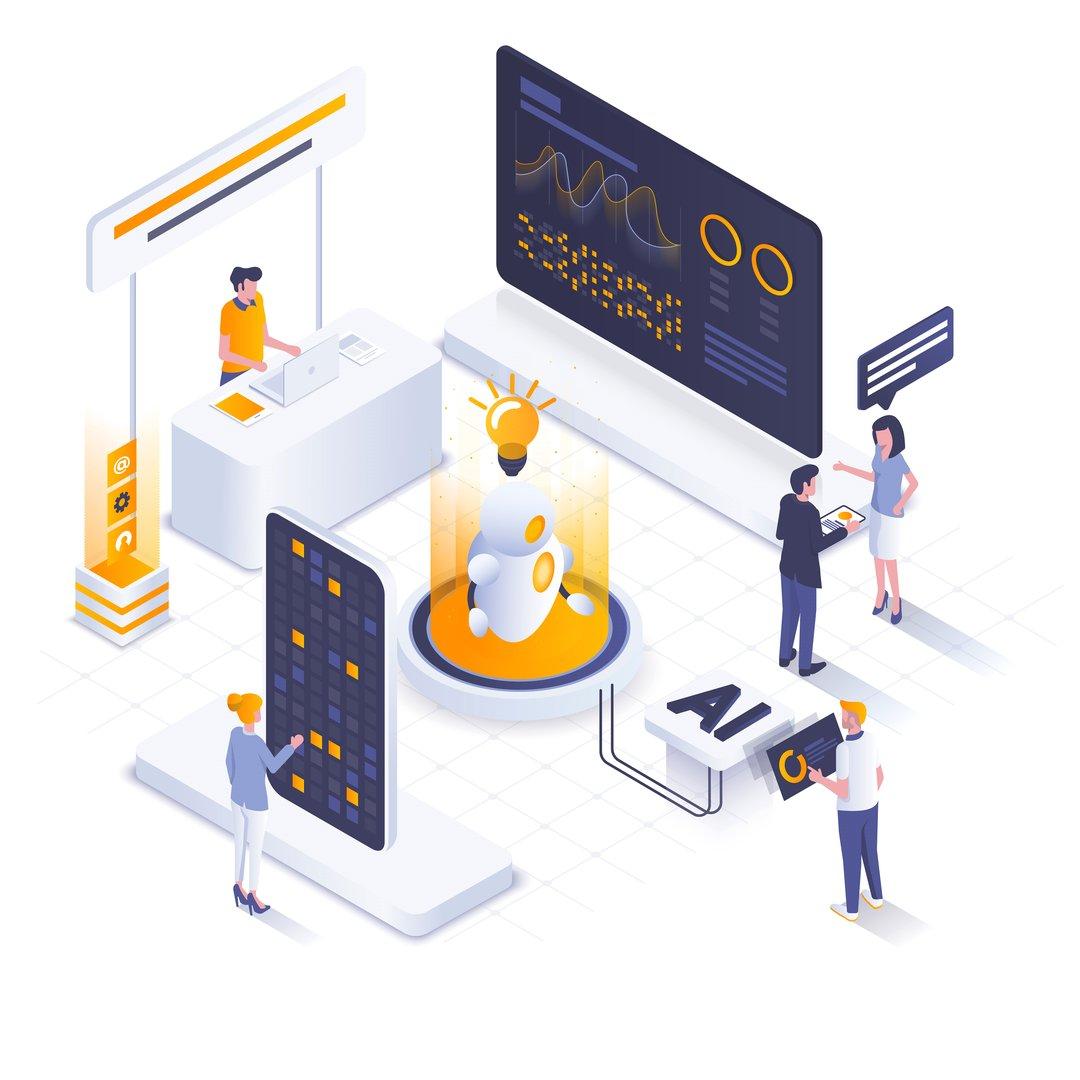 a better way to run your business
empower your business with ERPNext Enterprise plus streamline operations, improve efficiency, and drive growth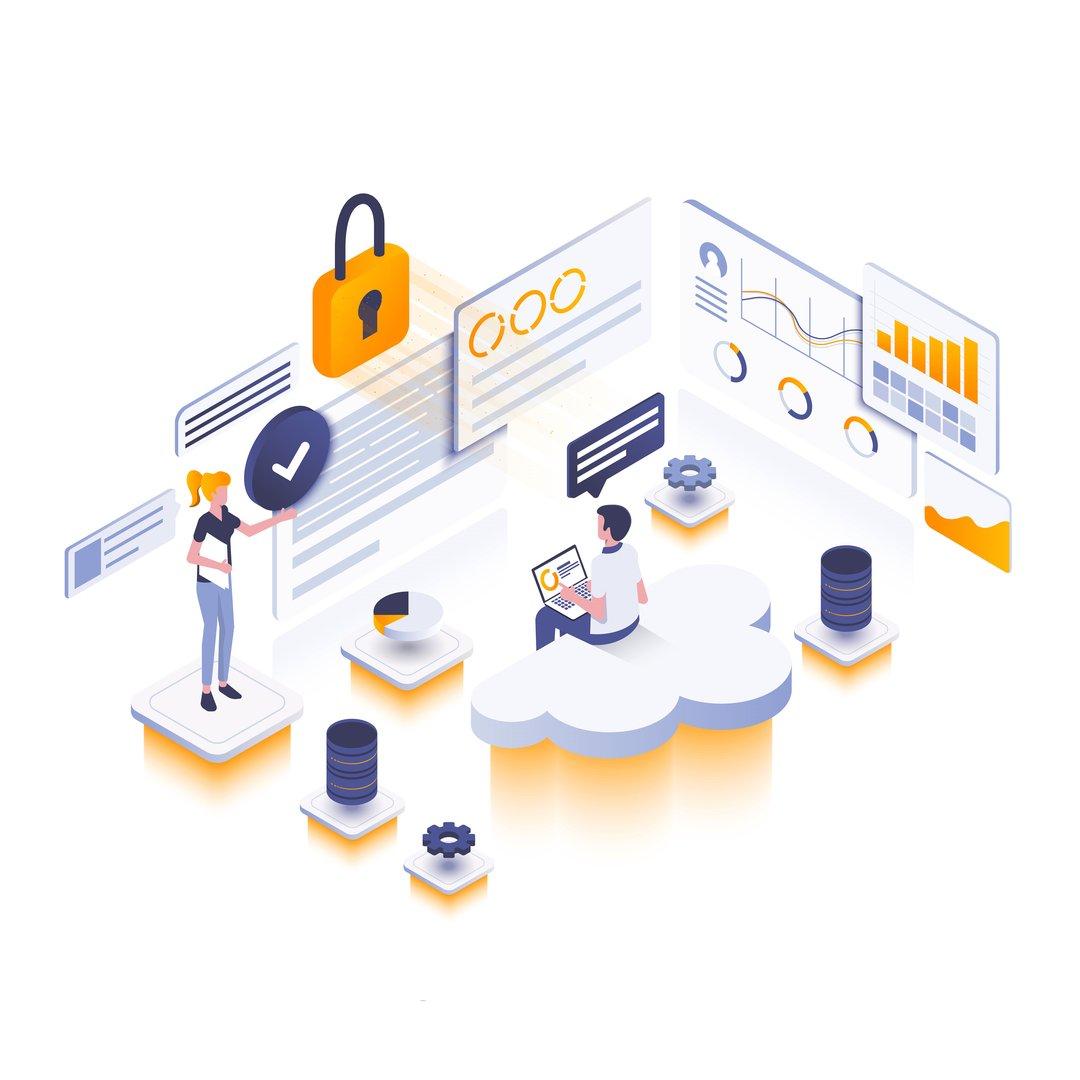 a profit booster - built to fit your business processes like a glove
multi-currency, multi-location and multi-language

support which helps in handling global business operations
track

real-time financial performance

and measure the impact of business decisions
provides support for compliance with

accounting standards

such as GAAP and IFRS
easily

integrates

financial data with other operational data, such as sales and inventory, providing a comprehensive view of the business that can help managers make better decisions
built-in

compliance and auditing features

help businesses to meet regulatory requirements and ensure that financial data is accurate and reliable
ERPNext's purchase and expense management tools automate the process of creating and tracking purchase orders and expenses, reducing the risk of errors and

improving efficiency

allows

multiple authorized users

to access and update financial data in real-time, which improves

collaboration

and decision-making within a team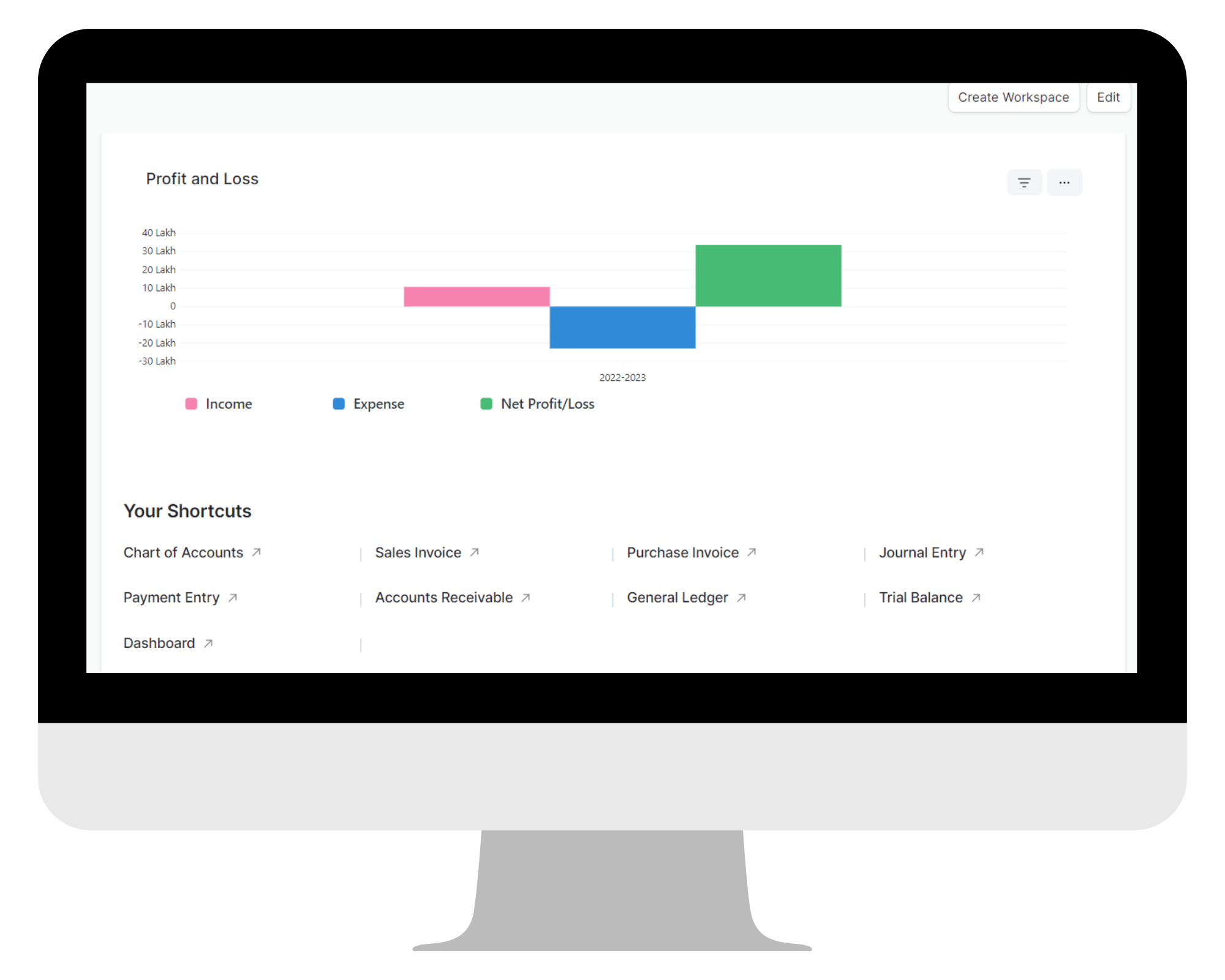 provides compliance with various

legal regulations

related to payroll and taxes, which can help organizations avoid penalties and fines

self-service portal

for employees to access their personal information, request leaves and raise other concerns
ERPNext's

built-in payroll system

can calculate and process employee salaries, taxes and other deductions, and generate payslips and tax forms which helps in streamline payroll processes and reduce the risk of errors
track employee performance and productivity through the use of

appraisal system

, which can help managers identify areas for improvement and make informed decisions about promotions, bonuses, and other incentives
support for

multiple pay-scales, taxes, and deductions

, making it suitable for businesses operating in different regions and countries

automation

of repetitive tasks, such as data entry and payroll processing, reducing the risk of errors and freeing up time for more important tasks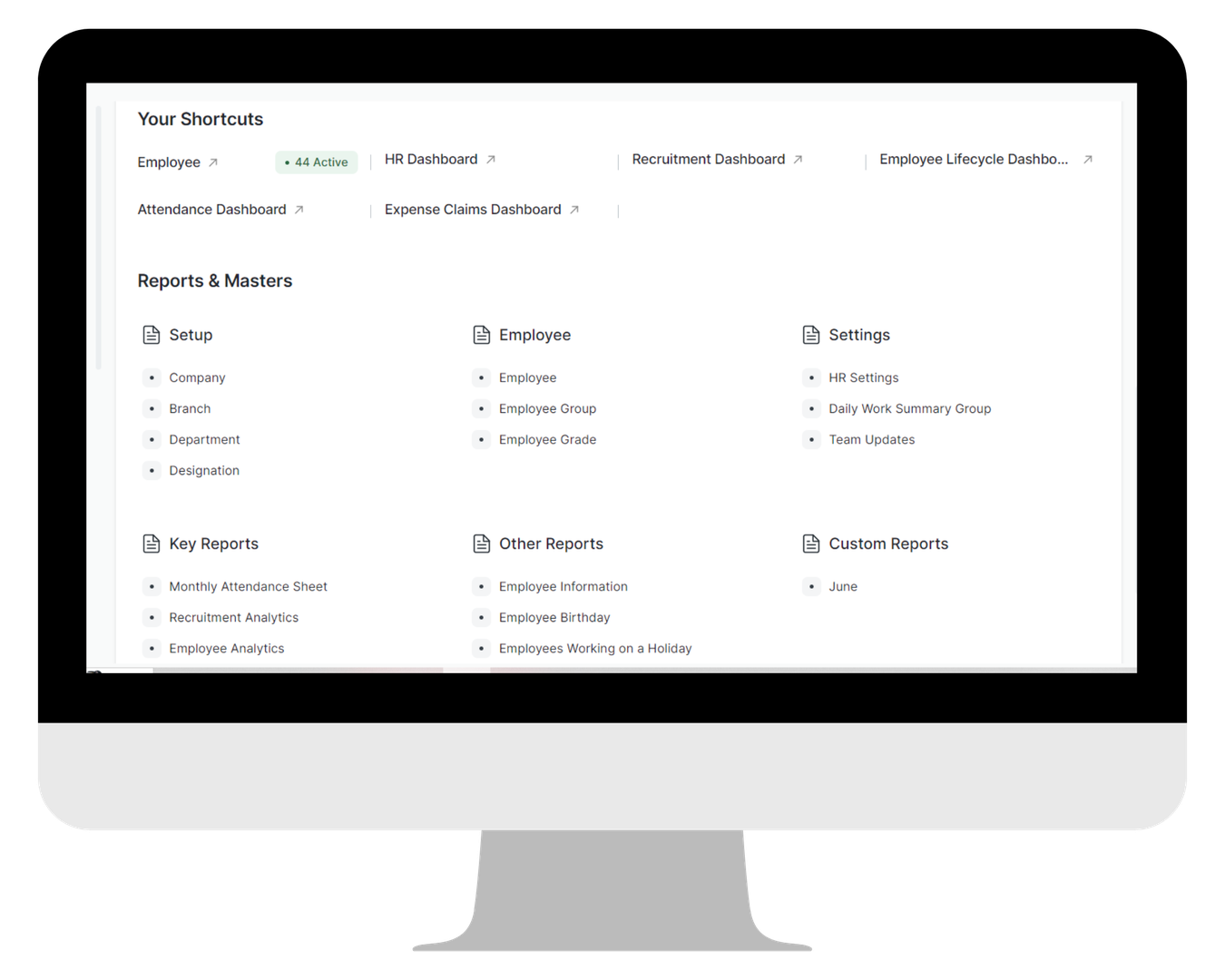 automated marketing and sales processes, such as

lead management and email campaigns

, to improve customer engagement and conversion rates

advanced analytics and reporting

capabilities, allowing businesses to gain insights into customer behavior and preferences, helping them to improve their marketing and sales strategies
tools for managing customer communication, including email and

SMS integration

, which can help businesses to stay in touch with their customers and improve customer engagement
allows businesses to segment their customer base by demographics, location, and other factors, making it easier to target specific groups of customers with

tailored marketing campaigns

built-in sales pipeline

that automates the sales process, helping businesses to keep track of leads, opportunities, and deals, and making it easier to forecast future sales
allows businesses to store all customer information in one

centralized location

, making it easy to access and manage customer data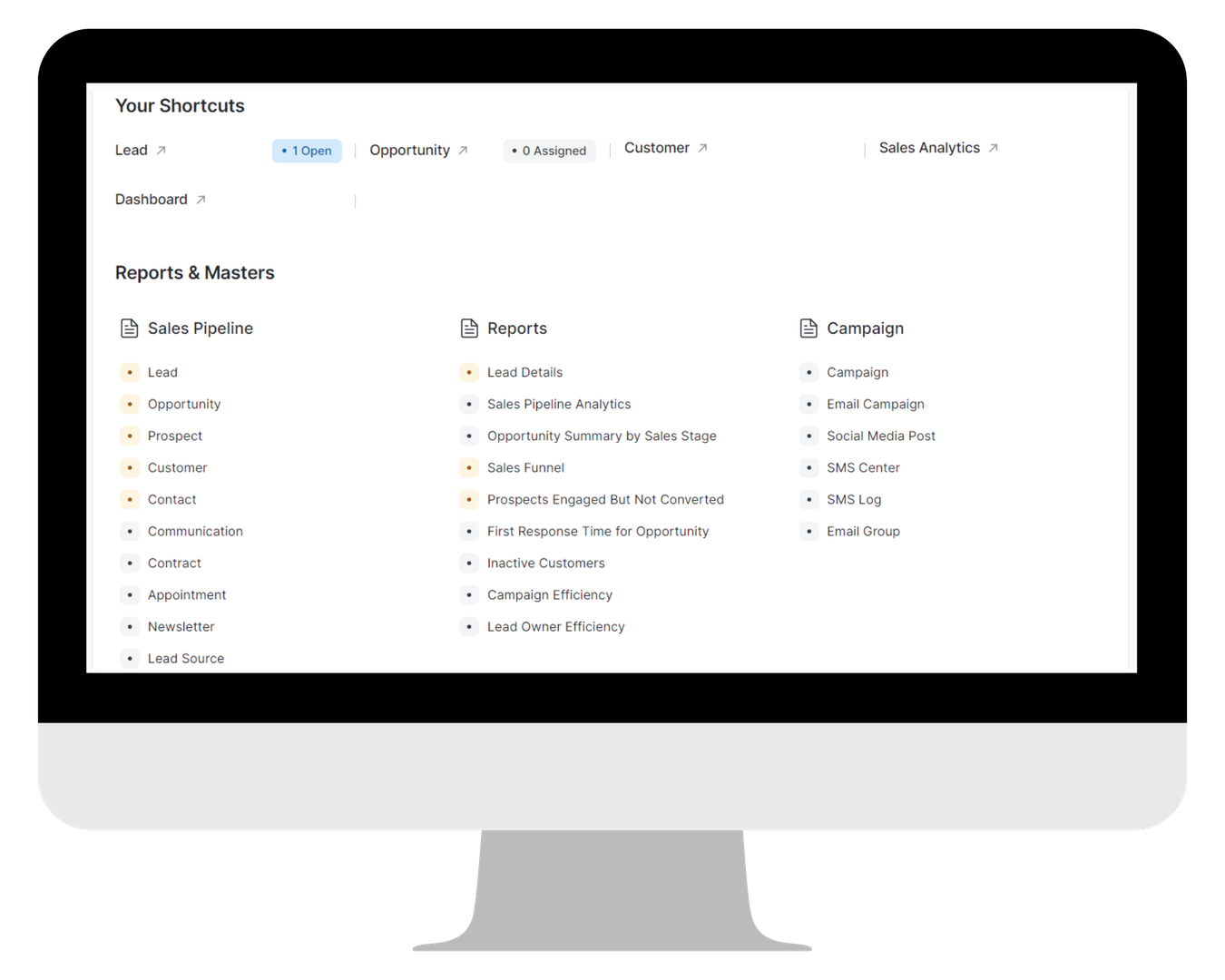 real-time

inventory tracking and reporting, providing businesses with a clear picture of their inventory levels and helping them to make better-informed decisions

automation

of repetitive tasks, such as purchase order creation and receipt of goods, reducing the risk of errors and freeing up time for more important tasks
includes

built-in warehouse management

features that allow businesses to track the location of products within a warehouse, and manage the movement of goods in and out of the warehouse
allows businesses to manage logistics and transportation, from

tracking deliveries

to planning routes and

optimizing transportation costs

allows businesses to manage their inventory levels in real-time, and provides tools for tracking stock levels, setting reorder points, and generating purchase orders. This can help businesses to keep track of their stock levels and ensure they have the right products in stock to meet

customer demand
easily craft stunning and dynamic web pages without coding using the

drag-and-drop page builder

built-in SEO tools

to optimize meta tags, URLs, headers, and alt text for images to enhance your website's ranking on search engine results pages.
customizable forms to capture leads and customer data.

Integrate lead generation forms

seamlessly with your CRM, enabling efficient follow-ups
easily manage content in

multiple languages,

catering to a diverse audience and enhancing the user experience for international customers
easily connect your website with other ERPNext modules, such as CRM, inventory, and accounting, for a

unified business management solution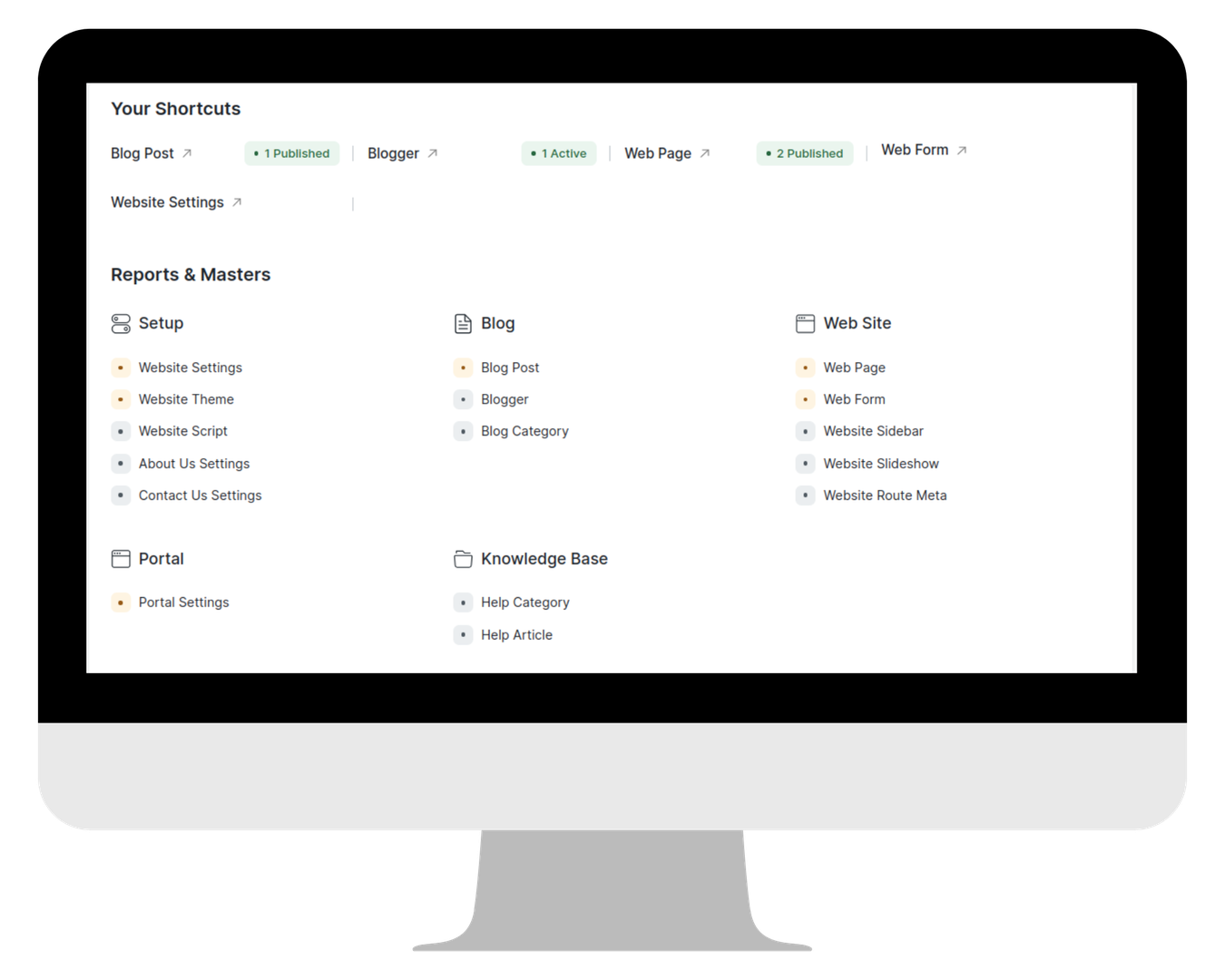 design and launch captivating online stores effortlessly with our

intuitive and user-friendly interface.

built-in SEO tools

optimise meta tags, URLs, and image descriptions to ensure your products shine in search engine results

order processing and management

, from order creation to fulfillment, ERPNext's e-Commerce module streamlines the entire process for a seamless customer experience
supports

secure payment gateways

, ensuring smooth and secure transactions every time
synchronizes inventory data in real-time, preventing overselling and ensuring

accurate stock levels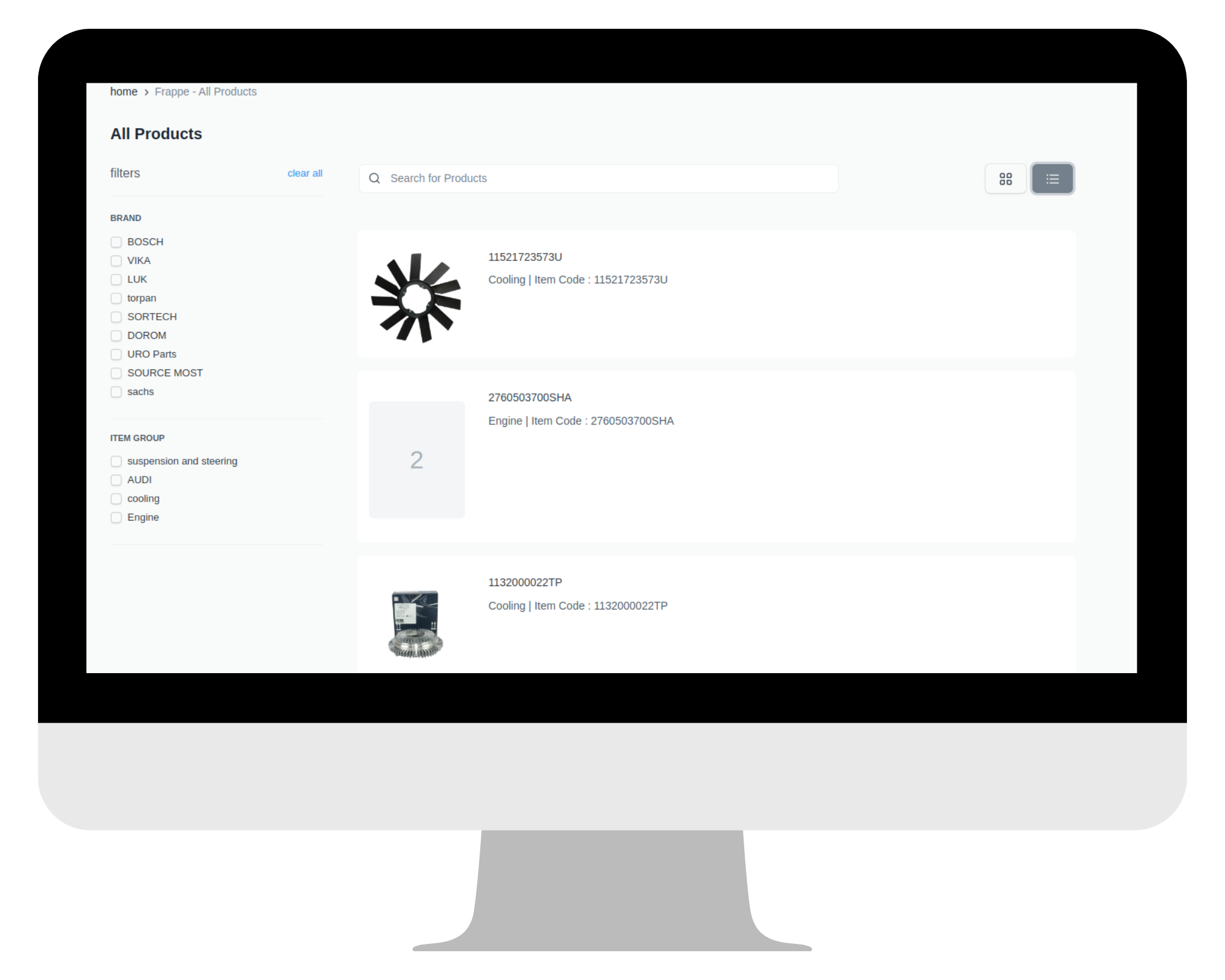 revolutionize your Financial Management with ERPNext!
with 'Charts of Accounts' tab, you can easily view your finances in a clean and organized way , empowering you to make well-informed decisions
effortless document management with ERPNext's file manager
experience simplified document handling with ERPNext's File Manager. Centralized storage, quick search, version control, and access management empower productivity, making document management a breeze
enhance your website's SEO effortlessly using ERPNext's integrated SEO tools within Website Management module.
unlock the power of SEO optimization with ERPNext's comprehensive suite of built-in tools, seamlessly integrated into the Website management module. Elevate your website's visibility, improve search engine rankings, and attract more organic traffic with ease. Say goodbye to complex SEO processes and hello to a simplified, effective solution that puts your website at the forefront of online success.
simplify data collection with ERPNext's web forms
streamline data collection and automation with ERPNext's Web Forms. Effortlessly gather, manage, and analyze crucial information, enhancing operational efficiency and enabling data-driven decision-making.
transform your startup's outreach with ERPNext newsletter magic️
experience the ERPNext newsletter advantage! elevate your startup's outreach with effortless communication. Engage your audience, amplify your brand, and thrive in the world of seamless, growth-focused communication
industry verticals
a cloud-based enterprise resource planning software that can be used by a wide range of industries
simplify, automate and grow with
the smart choice for managing your business, from start to success
boost your business with built-in third party services
the ultimate ERP solution with seamless integration capabilities

unleash synergy: elevate your business with ERPNext Enterprise Plus & monday.com integration
imagine a world where your project management, task tracking, and lead management processes seamlessly synchronize with your financials, inventory management, and HR functions. With our integrated solution, you'll experience a unified approach to business operations that drives productivity, enhances decision-making, and propels your company towards unparalleled success
seamless Outlook Calendar integration with ERPNext Enterprise Plus
discover a new level of productivity and collaboration with our innovative integration of Outlook Calendar and ERPNext. Streamline your workflow and effortlessly manage your schedules, tasks, and events in one unified platform
the fusion of ERPNext Enterprise Plus and the Supplier Portal
with the ERPNext Supplier Portal, your suppliers are equipped with the tools they need to take charge of their product information and inventory levels, fostering stronger partnerships and accelerating your supply chain processes